Robert Moihi RENATA (Bob)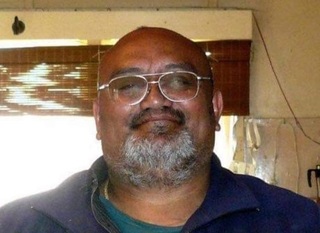 RENATA, Robert Moihi (Bob) suddenly & unexpectedly on Monday 15 November 2021 at worksite in Wimbledon, Herbertville District. Aged 60yrs old.
Much loved oldest son of the late Bill & Hazel Renata; cherishly loved big brother of Nere, Mux & Ivy, late Rora, Bex & Sol; also awesome spiritual bro of Tom Turner, Mux & Ivy, Bex & Sol, & Wai Gage.
Dearly loved uncle of Sheridan, Raana, Jackson, Aria, Sherilana, Rosie & Teri; preciously loved Koro of George, Rico, Tautoko, Taevin, Talia, Koa, Aston & Zeya.
Service will be held at Kowhai Chapel, 51 Denmark St, Dannevirke on Tuesday 30 November 2021 at 3pm. Please scan attendance on arrival for Covid Level 2 restrictions of limited 100.
Bob will be layed in state at his Homestead with immediate Whanau only for the night. Everyone is welcome at Bob's Burial on 1 December 2021 at 1pm at Kaitoki urua, Weber Rd, Dannevirke.
Posted: Fri 26 Nov 2021