Robyn Leanne Cornish (nee Easterbrook)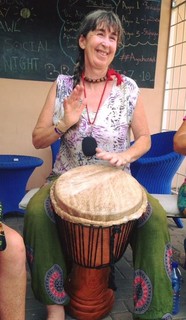 Cornish, Robyn Leanne (nee Easterbrook)
It is with great sadness we announce the passing of Robyn Cornish on Monday 30th August 2021.
An accidental death while riding her horse, she will be greatly missed by family and friends.
She was an incredible person who was widely known throughout the country for her life passions
of drumming and horses. She touched many people's souls with her contagious energy and enthusiasm.
Her sons, family and friends give thanks to her time that made our lives richer by her presence.
If you wish to say goodbye to Robyn before her cremation on Monday please phone Tararua Funerals for a time so that all Level 3 restrictions can be meet.
Posted: Fri 03 Sep 2021