Loma Gordon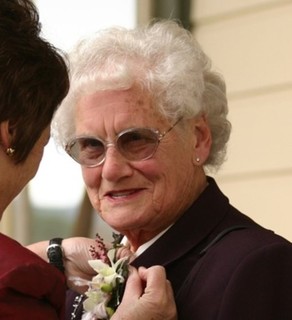 GORDON, Loma (nee Walker) on Tuesday 31 August 2021 passed away peacefully at Eileen Mary Rest Home Dannevirke, in her 96th year.
Wife of late David Gordon and treasured mum of Noel and Marisa Gordon, the late Kenneth (Ken) Gordon and mum-in-law to Janice Gordon.
Dearly loved grandma to Brenda and Clint, Andrew and Kerry, and Emma. Great gran to Harry and Elliot Barnes and Erin Gordon.
Treasured sister of the late Roy Walker, the late Jack Walker and sister- in-law of Ivy Walker, special aunt & great aunt to their families.
A gardening and genealogy friend to so many. Her precious research work remains for all to access.
Will be missed by her 'Eileen Mary' family. Special thanks to them for their wonderful care given to Loma.
Under current covid restrictions a private cremation has taken place and a memorial service will be arranged once we return to level 1. Details to follow.
Family contact Andrew, 81 Kennedy's Bush Road, Halswall, Christchurch
Posted: Wed 01 Sep 2021