Peter (Kenneth Ian) Dailey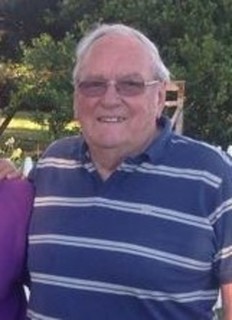 Dailey, Peter (Kenneth Ian) recently of Dannevirke, passed away peacefully at home with his daughter on Wednesday 28th April 2021. A lovely man to the end. Cherished husband of Juliet Robertshawe (dec) then Beryl Doak (dec). Much loved father and father in law of Peter and Sue; Lynn and David Marsh (dec); Sue and Michael Turner; Richard and Emma; Samuel (dec); Stepfather of Peter and Heidi Morgans, Terry Morgans (dec), Tracey and Steve Caswill. Grandfather to Chris and Jess, Adam (dec); Juliet and Hugh; Sarah and Morgan, Shannon, Victoria and Dan; Ian, Aidan, Emmaricco, Devlin; Grace; Hayleigh; and Hayden. Great grandfather to 13 children. Loved brother of Robin, and Michael.
A service will be held for Peter at St John the Baptist Anglican Church, High Street Dannevirke on Saturday 1st May at 11.00 a.m, followed by interment at Mangatera Lawn Cemetery.
Posted: Thu 29 Apr 2021